Welcome
Unisound is a mix & mastering suite operated by Dan Swanö.
Dan has been working with recordings since his early teens and has mixed albums ranging from progressive rock to grindcore.
By browsing this site you consent to our privacy policy.
Unisound on Facebook »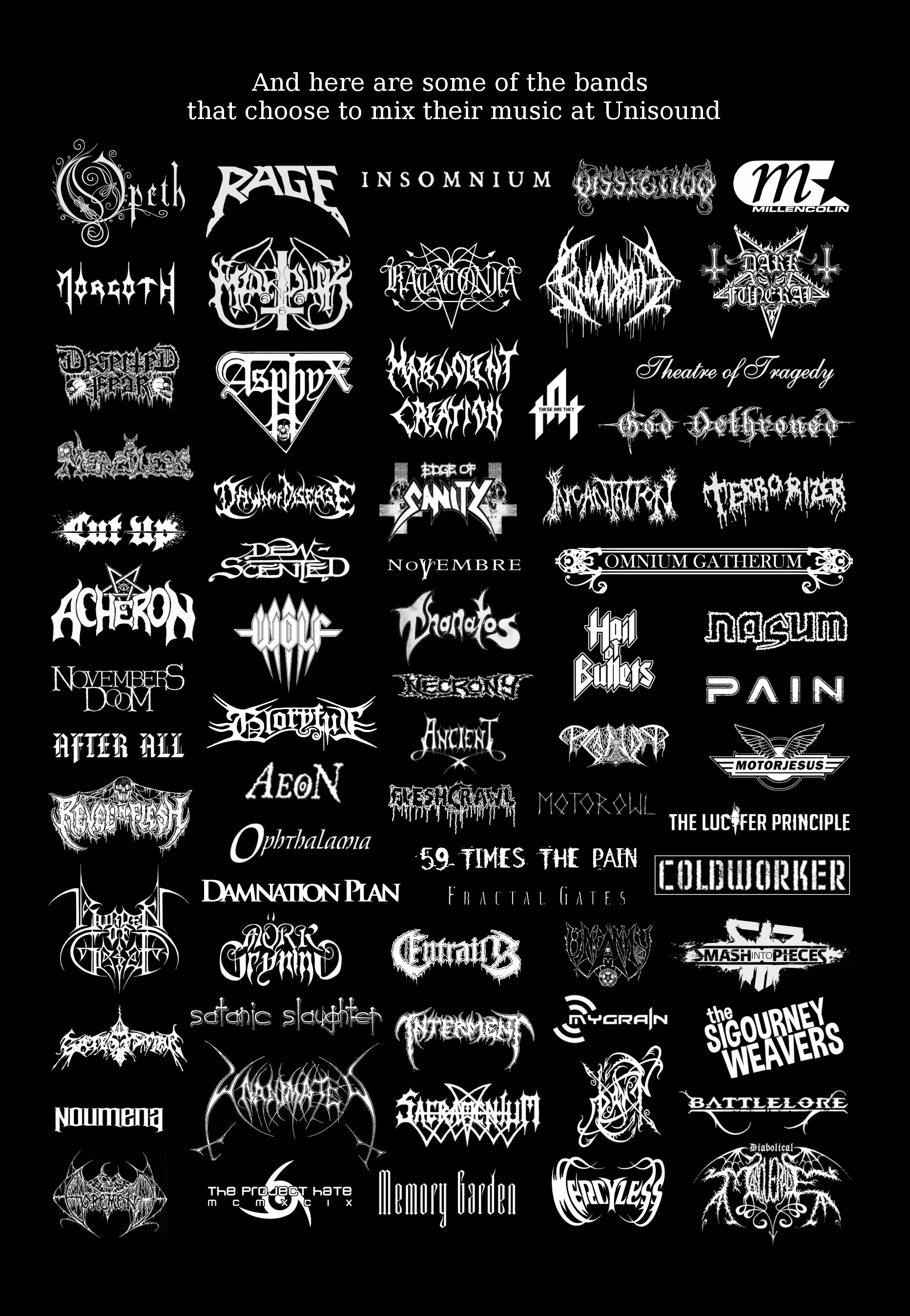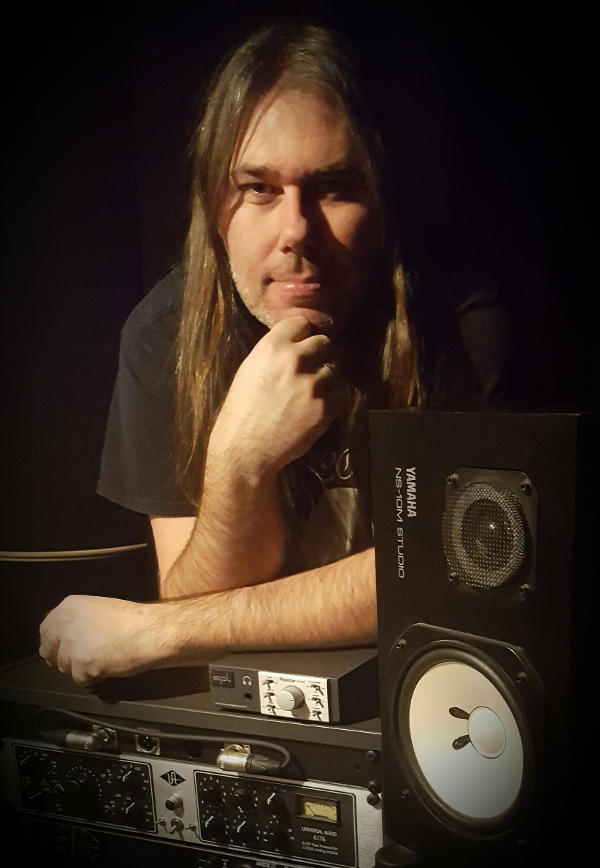 In progress

Incantation
Eternal Storm
Världen Brinner
Voidfall

Coming up

Rotting
Solifugia
Balveron
Heathen Foray
Luzbel
TiO
Imperalist
Motorjesus
Silva
Are We Lost?

Completed

Mystical Fullmoon
Sarkasm
Collapse
Inlandsys
Sworn
Thulcandra
Mordkaul
Nebulas
Napalm Ted
Cephalectomy
Undead
Dealer's Choice
Crudity (Remaster)
Odyssey (Remix)
Falling Giants
Winds of Leng
Hovmod (LP master)
Sarkasm
Malaya Falls
Carnal Savagery
Höst
Mother of Graves
Necrophobic (Remastering)
Battlesword
Coffin Mulch
Dark Legacy
Dream Upon Tombs
Necrony (Remaster)
Malacoda
Blasted Heath
Empress
Hostile To Life
No Fun At All
D-Wall
Retador
Maceration
Anthia
Rotting
Harvey Wallbanger
Korseld
Mass Reaction
Necrophobic (Remastering)
Sacramentum (Remixes)
Voorhees
Deadnight
Världen Brinner
Ulvhedner
Shroud of Bereavement
Eldritch Horror
MMXX
The Accidents (Remastering)
After All
Donna Cannone
Battlelore
Nopathy
Riot City Radio
Millencolin (Remastering)
Ferum
Onheil
Angioxa
Retroact
Demiricous
Defected Decay
Korseld
The Scum
Desecrated Christ
Grey Skies Fallen
Passage 4
Darkened
Decaptacon
Tiwanaku
Deserted Fear (DDP authoring)
Kar98
Necrophobic (LP Remaster)
Parish (LP Remaster)
Mongrel
As Flesh Decays
Barraxul
Haserot
The Project Hate
Deathwhite (LP remaster)
Cyruss
Kazjurol
Höst
Deadscape
Shrouded in Darkness
Entrails
Oceana
Deathwhite
Buried Realm
Vorhees
Necrony
R.I.P.
Katakomba
Carnal Savagery
Under Cold Sun
Mordkaul
Thulcandra
Atomic Witch
Repuked
Crashtime
Angoixa
Eschatos
Beast 51
Fellmeth
Sentient Horror
Typhonian
Anamnesys
Coffin Rites
Carchosa
Hangman's Hymn
Blazemth
Exxiles
Världen Brinner
Sickoticks
Blood of Christ
It Came From the Void
Aephanemer
Scars
Berguv
The Black Tree
Sisters of Mercy Tribute (Compilation Master)
Ingested (LP Remaster)
Casket
Night In Gales
Passage Four (LP Remaster)
Witchery
Andertar
Desolat
Puteraeon
Lehavoth
Dissection (LP Remaster)
Vinterland (LP Remaster)
Genocide SS (LP Remaster)
VHS
100 Years War
Franky Lee
Massacre (Chile)
Korseld
Witherscape (LP Remaster)
Vildhjarta (LP Remaster)
Trolldom
Jungle Rot
Flowing Tears (LP Remaster)
Pharaoh
Contempt of the Light
Evadne (LP Remaster)
Rats Will Feast
Incantation
Samael (LP Remaster)
Space Chaser
Infest
The Agonist (LP Remaster)
Winds of Plague (LP Remaster)
Poisonblack (LP Remaster)
Harken
Epfix
Krähenfeld
Miasma Theory
Hereditary
[ówt krì]
Slithering Decay
Memory Garden
Gravecarver
Massacre
Tyranthrope
Typhonian
Omago
Mordicus
Ene
Carnal Savagery
Dzö-Nga
Motorjesus
Botanist
Mike Lunacy
Flomb!
Kharon
Revel in Flesh
Mother of Graves
Karkait
Zombie Eater
Kemwer
Nader Sadek
Riverside
Lone Wanderer
Grave Superior
Wake Arcane
Helslave
The Blood of Christ
Creeping Fear
Aeolian
Toxaemia
Mordkaul
Accu§er
Rats Will Feast
Skeletal Remains
From the Vault
Surut
Within Reach
Putereaon
Wilderun
Adarrak
Buried Realm
After All
The Project Hate
Wintereve
Spirit of Rebellion
Cathartic
Desolat
Isenmor
Oceans of Slumber
High Spirits